It isn't strange to see people at a public golf course wearing jeans and a t-shirt or other sports jerseys when golfing. However, it is not normal, as there are guidelines on what to wear, and you'll feel out of place if you don't dress appropriately or not be allowed to play without the proper gear. This read will provide insights on golf wear for men and women. Let us get right into it.
What to Wear for Golfing
Here are the types of apparel to wear when golfing;
Collared Polo shirts:
Collared polo shirts are ideal for golfing, but the material to select depends on the weather conditions. A light fabric is suitable for the warm season, but you'll need a thicker fabric when playing during the cold season. Still, you can select synthetic material in warm climates to help with sweat, and pick a polo shirt made of cotton to protect yourself from cold. Designs and colors differ depending on the manufacturer: You can select a fitting top for comfort and lifestyle. Golf wear usually doesn't include advertisements or offensive printed images. But you can customize it with your name or a small logo showing your team.
Trousers and Shorts
Golf shorts differ from what you'd wear in other sports. They don't have strings but have loops for a belt. Like a golfing shirt, choosing the short material depends on the season. Chino shorts or golf trousers at Golf Gear Direct are ideal for the cold season, while slacks are suitable for warm areas.
Some standard colors for golf shorts are khaki, cream, tan, and grey. More experienced players go for bolder shades, such as blue and pink. Also, beginners should avoid white shorts as they are synonymous with established golfers and can attract ridicule from other players if you're not performing to their standards. Although it is not a must, his belt should match your shorts and not be stretchy or what you wear for work.
Shoes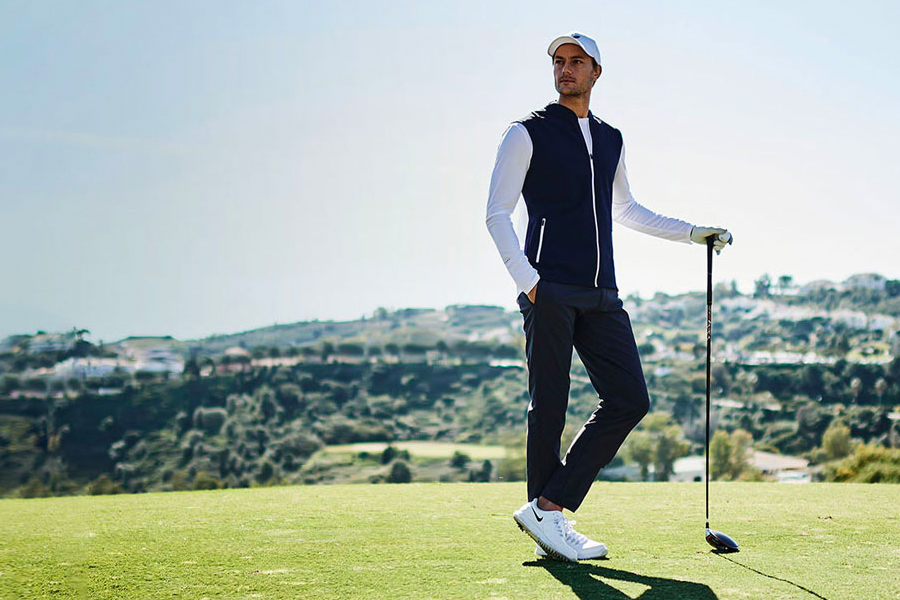 There are golf shoes with spikes and others without. Rubber and plastic spikes are common in most golfing surfaces as they don't destroy the playing ground. However, pros wear golf shoes with steel spikes, which aren't acceptable in local golf clubs. If you're uncomfortable with spikes, you can opt for golf shoes with studs. They are more comfortable with spikes and easy to walk with. It is advisable to avoid spiked golf shoes if your body suffers from the pressure they exert. Find the perfect socks for your outfit. Plain colors are stylish and blend well with other components in your gold attire. Sandals and flip-flops, among other footwear, are prohibited on golf courses.
Accessories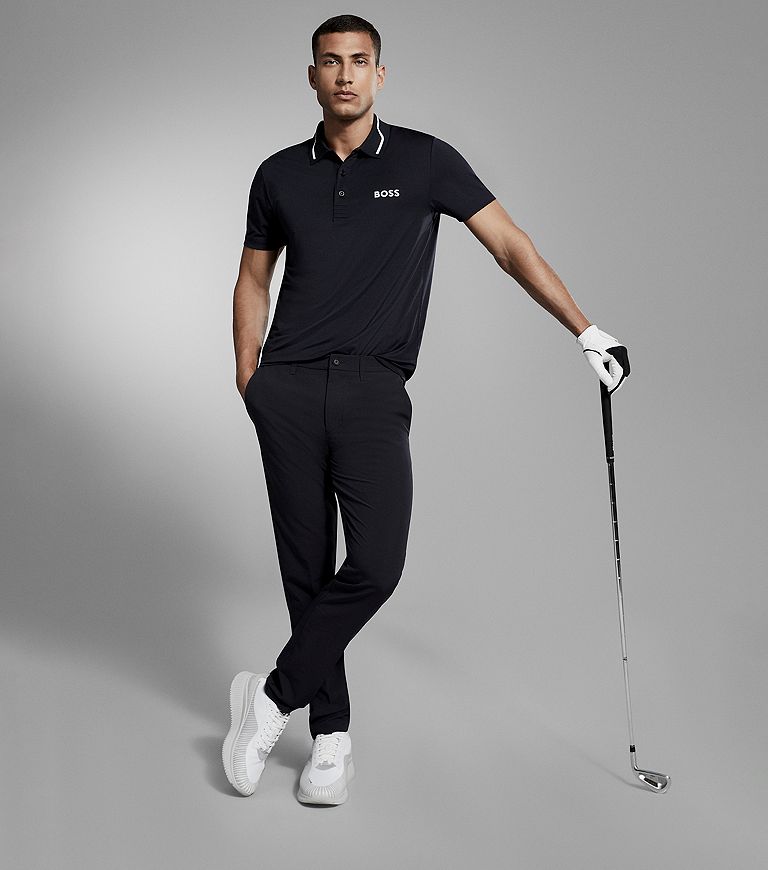 Golf gloves are common with professional golfers and are not necessary for beginners. Still, they help with comfort when playing for long periods and avoid sore hands. In addition, golfers accessorize nicely by choosing a suitable cap or hat for their outfit. Think about their functionality to select an ideal option for you. For example, you must protect yourself from the sun; a cap and sunscreen can help you. Many golf clubs don't allow players to wear a hat or cap to the clubhouse but are free to use them on the golf course.